Socio-economic evaluation of the participation of credit unions in the Chillanes canton, province of Bolívar
Abstract
The research objective is to evaluate the socio-economic contribution from Cooperativas de Ahorro y Crédito in canton Chillanes, Bolívar province; to carry out the present research a sample from 198 people was taken and a survey was applied, an evaluation from two financial institutions of the sector: San José Ltda. and Juan Pio de Mora was done. From this, it was determined that the first institution is the most representative for its recruitments and placements level, focusing the study on it. Through the analysis of the performance indicators from 2015, 2016 and 2017, it was found that it is a solid institution and that the trust of its members is maintained. The result shows that 70% of the loans granted are for the agricultural sector, so it shows that the financial inclusion with one of the sectors generally excluded from the formal financial system. It is concluded that the financial cooperative system contributes significantly to the social and economic development through the loans granted and the social responsibility activities applied.
Downloads
Download data is not yet available.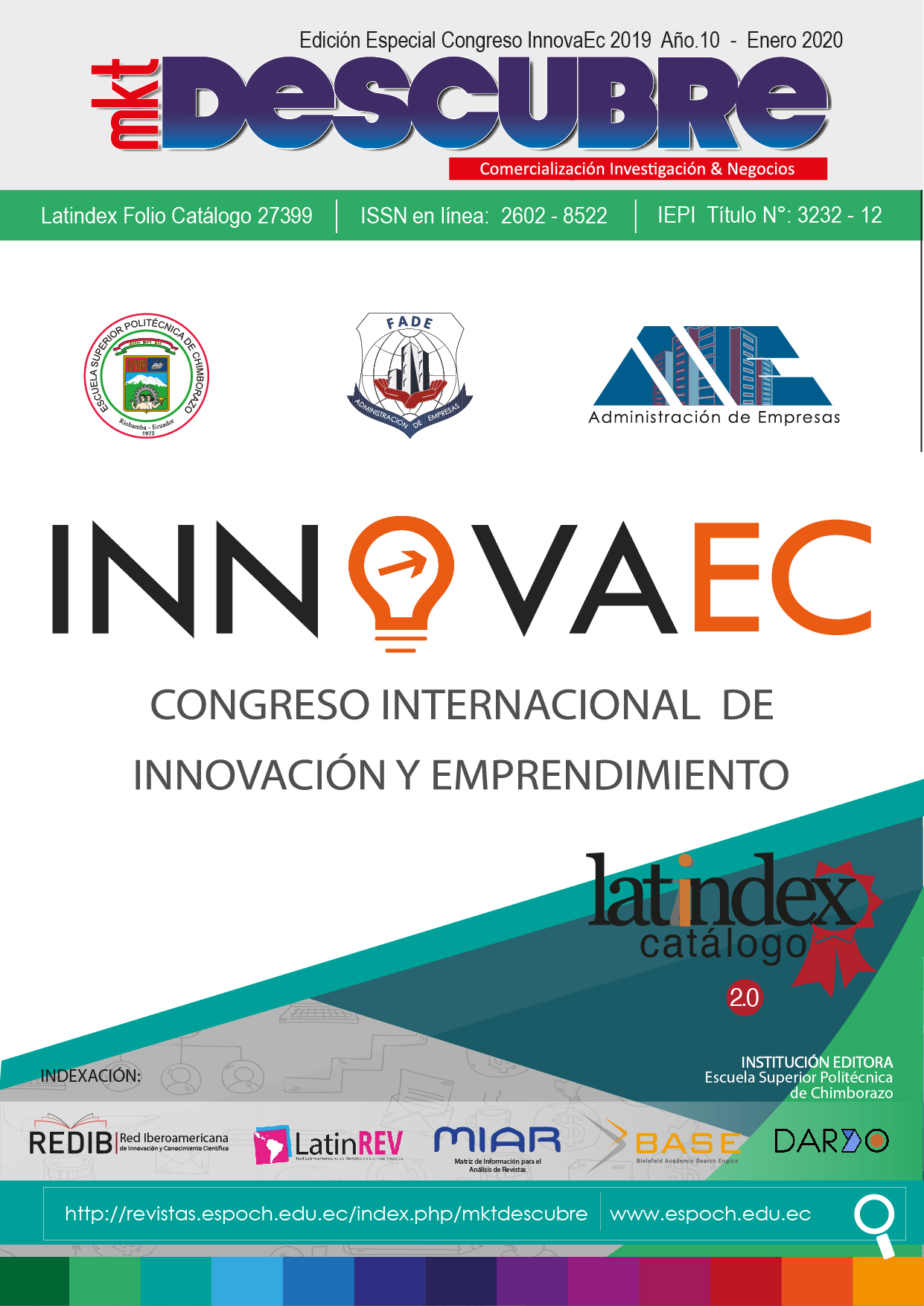 Section
Business Management and Innovation
This work is licensed under a Creative Commons Attribution-NonCommercial-NoDerivatives 4.0 International License.